Dark Blood Awakens
an urban fantasy novel available January 31, 2023.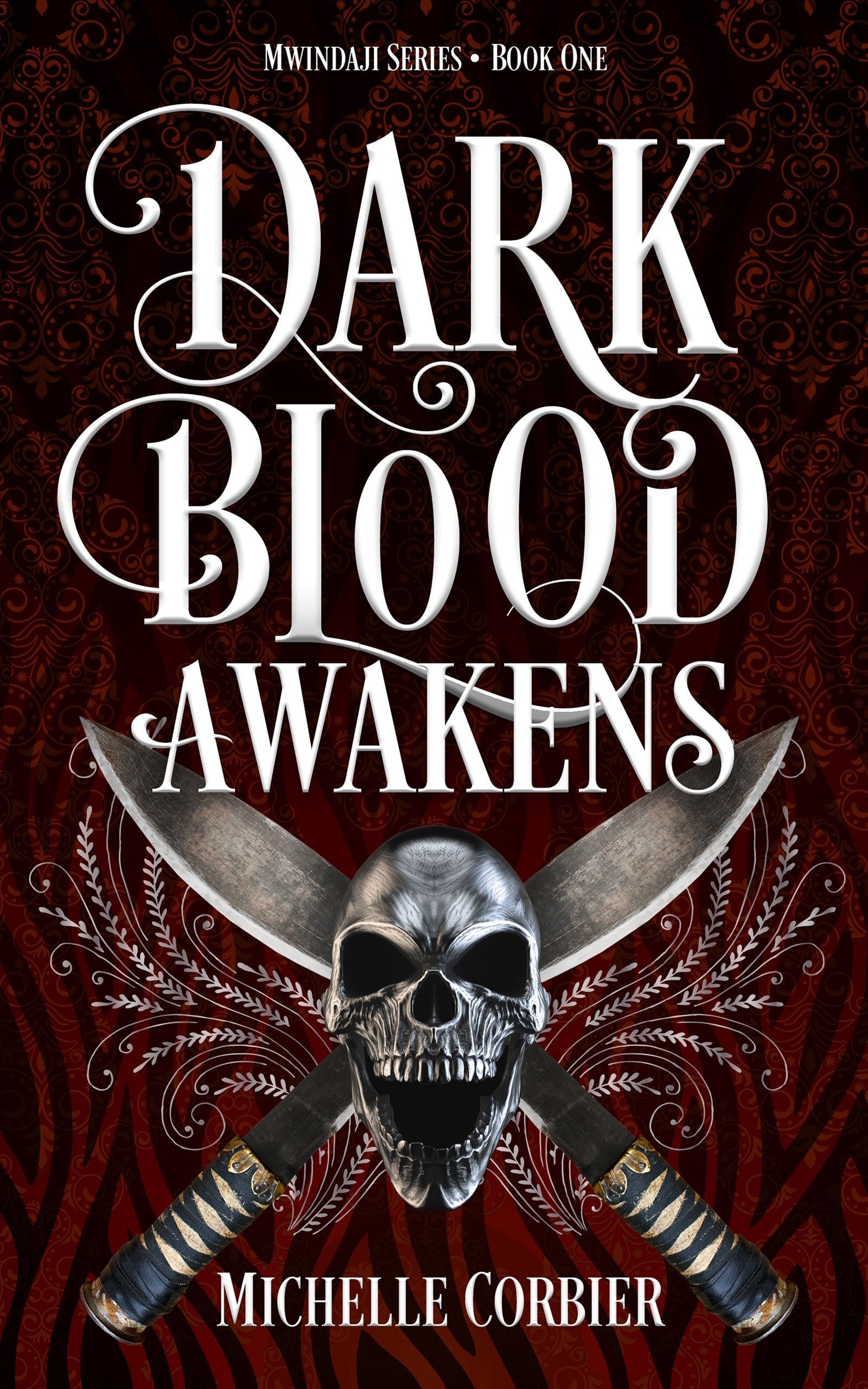 Traveling around the country with her family of mwindaji, hunters, Makeda's nursing skills come in handy when the group must discover the connection between a one-thousand-year-old vampire and a rural Kentucky hospital. A recent catastrophic event awakens her long dormant zauber, sorceress, abilities. In Kentucky, disturbing visions and telepathic messages haunt her investigation. While working on the hospital surgical floor, she uncovers a secret people will kill to maintain. The scale of treachery is possibly more than she and the mwindaji can handle. Confused, she tries to reconnect with her deceased great grandmother. In time, she discovers a vampire is not her most worrisome adversary. Torn between exterminating monsters and her oath to protect patients, she must reclaim her sorcery and defeat an ancient vampire before more people die—starting with those dearest to her.
Dark Blood Awakens
is the first book in the series weaving African mythology into urban fantasy. "Turns out vampire slayers don't need to be fat or skinny or any particular thing at all as long as they kick ass."
Vampires Never Get Old. Senior Year Sucks
by Julie Murphy
Sign up for my newsletter and stay informed about news in fantasy and paranormal genre, my self-publishing experience, and writing resources. Included in your subscription is a copy of

A Little Bite

, a free short story.
My Mwindaji dream
Since starting menopause, most nights I barely sleep. Fortunately, I still dream. My ex-husband teased me about my strange dreams. Like most people, I rarely remember them. But occasionally, in the early morning, when I'm able to sleep late, I'll have a vivid dream. During these rare instances, a dream will scroll through my mind like a movie reel.
In 2017 or 2018, I had one such dream. It involved vampires, werewolves, and witches. The dream was so startling and interesting. Once I woke up, I transcribed the entire dream. Over several months, I polished it into a cohesive narrative. In 2018, I presented the story to my girlfriends. Impressed, they encouraged me to publish.
For six agonizing months, I sent my manuscript to agents. One brutally honest publisher commented I forgot the foremost rule in publishing, which is to entertain the reader. Although I kept the story true to my dream, it wasn't particularly interesting. I set it aside and moved on.
Later, one of my friends suggested I add elements about Haiti into the story. Now, I am not Haitian, nor do I speak Creole. However, I have Haitian friends and my ex-husband.
After including the jewel of the Caribbean into my novel, I became even more adventurous. Next, I created a language, Baoumali, from tongues of the African diaspora. I developed subplots and invented a new monster lore.
For a second time, I tried to engage an agent to publish my novel, to no avail. By this time, I had completed a mystery novel for a different book series. Because I couldn't find an agent for that story either, I chose to self-publish.
Publishing requires risk—and courage. I don't like to fail—who does? But if you don't take chances, what will you achieve? As an author, whether traditional or self-published, we are scrutinized and criticized. Sometimes fairly, but it always stings. As an accomplished, board-certified pediatrician, I have a successful career. Did I want to start a business in a new industry?
The answer was yes, because I have. Though I also write mysteries, fantasy allows for greater creativity. Designing a world, language, creatures. The possibilities are boundless.
This all began with a dream that became an idea. I'm eager—and nervous—to see how readers respond to my urban fantasy. The first book in the Mwindaji series, Dark Blood Awakens, is with the copy editor. A very talented book designer is working on the cover. My goal is to publish in the beginning of 2023.
Sign up for my newsletter and stay informed about updates. Email me at news@MichelleCorbier.com for questions and comments. I look forward to sharing my creativity with you. Happy reading. "A world is supported by four things… the learning of the wise, the justice of the great, the prayers of the righteous and the valor of the brave." Dune the Reverend Mother